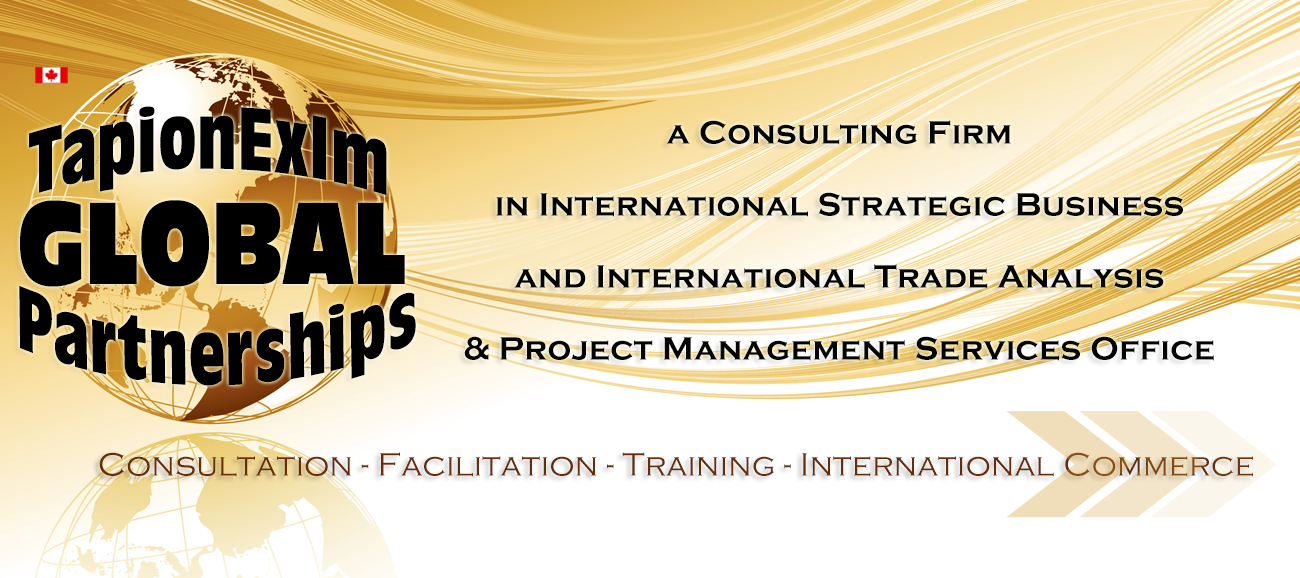 As the Executive Director of an international service consultancy (TapionExIm Global Partnerships) which specializes in providing advise on international trade issues and facilitating partnership negotiation between importers and exporters, Mr Leslie J. DesRosiers' experience will benefit everyone contacting him for consulting services.
Combining his work experience in the private sector with the several years of challenges seen in  the Canadian and Québec governments (10+ years in project management and 26+ years as an IT specialist), Mr. Leslie J. DesRosiers has acquired an extensive knowledge of customs commercial operation which, in addition to his Forum for International Trade Training (FITT) certification, position him very well in his role of facilitator and advisor in the International Trade sector.
Furthermore, Mr. Leslie J. DesRosiers fully understands the challenges faced by the manufacturing sector. Mastering quality control and project management is key to ensure that companies maintain their competitive advantage, leading to increased market share.  His knowledge of industry recognized methodologies and standards in the project management and quality control areas such as CMMI, IEEE, ISO, ITIL, LEAN, RUP, SCRUM and many more, provides strong anchors to his consultancy.
In a globalisation context, TapionExIm targets local markets including Canada's territory (Québec, Ontario and New-Brunswick) as well as international markets : Africa, Europe, North America (US + Canada + Mexico), South America, Central America and Caribbean and the Asia-Pacific Rim.