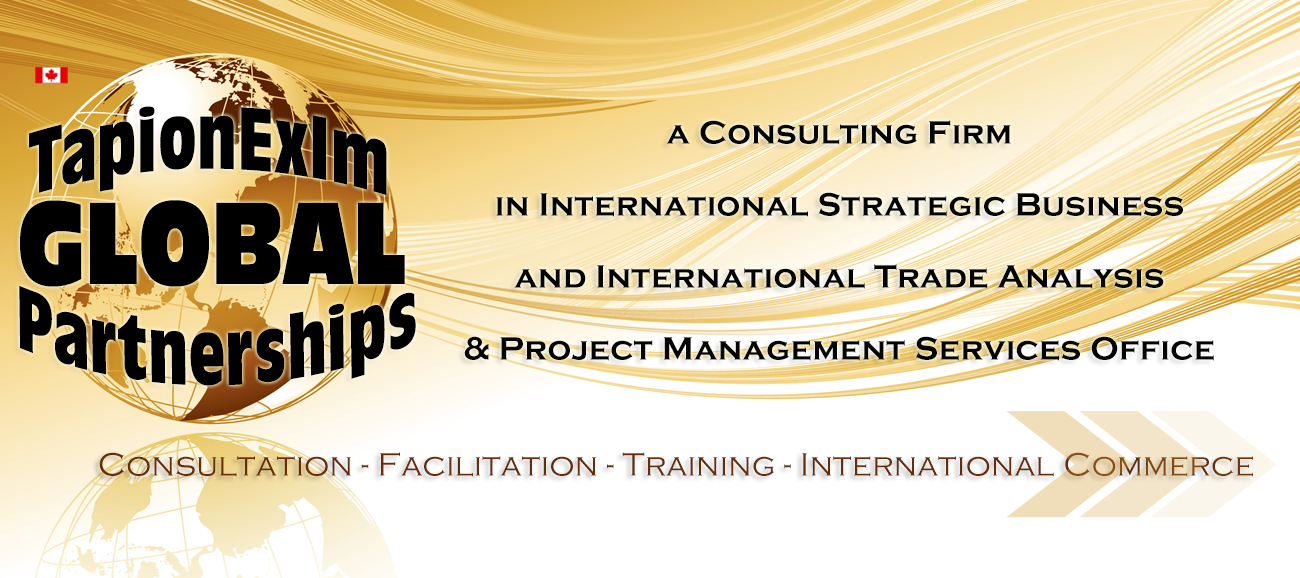 FITT is the world's leading export-import training and certification expert.
Whomever gets certified by FITT becomes a recognized international export/import expert. TapionExIm knows how demanding this training program is and we want you to be successful and get certified upon successful completion of the program. Our training prepares you for the FITTskills training program by providing you a comprehensive overview of the FITTskills training and going over the basic terminology used in the program.
We, at TapionExIm, are providing to the learners, the coaching's workshops needed to grasp the basic terminology and get the working skills that Canadians' employers and around the world are looking for to able you find a position entry level in the International Trade industry.
Our goal is to set you up for success. Get ready for your FITTskills training! Sign up now to your Online program learning or your Self-distance learning!
Send us a message to get further information on the Coaching's workshop.
Conducting workshops and advanced training courses on the practical aspects of international trade (PAIT) 
Such training in International Trade provides learners with leading-edge skills, and it clearly helps to prepare a succession of young people who can stand out and spread the word about very small businesses and SMEs, as well as institutions and organizations of all sizes and shapes in Canada to confront the challenges of setting up economic zones or communities in the context of the digital globalization of highly competitive economies.
Que votre entreprise soit dans le secteur manufacturier et les technologies de pointe ou dans le secteur des services.
Accompagner les PME dans leur démarche d'explorer d'autres débouchés commerciaux pour des marchés d'exportation et d'importation pour des échanges de leurs produits manufacturés à valeur ajoutée, de biens et de services.
Puisque l'essentiel de l'économie canadienne repose sur des très petites entreprises et des petites et moyennes entreprises (MPME) qui n'ont pas forcément des ressources humaines à l'interne pour mettre sur pied un département de gestion de Commerce International. C'est la raison pour laquelle que le Cabinet de Services en Commerce International et en Management de Projets de TapionExIm Global Partnerships s'est mis en position pour outiller ces MPME en matière de gestion de Commerce International dans les principaux marchés étrangers de l'exportation / de l'importation de marchandises, de biens et de services parmi les nations commerciales clés dans plusieurs régions du globe et les accompagner si des problèmes surviennent en cours de route.
Que vous soyez une petite ou moyenne entreprise (PME) canadienne, un établissement de taille intermédiaire (ÉTI) ou autre genre d'institution/organisme, nous assistons les responsables du développement des marchés à acquérir les compétences et des habiletés de peloton de tête, et à développer les habiletés nécessaires à la gestion de projets opérationnels axés sur les marchés étrangers de l'exportation et de l'importation de marchandises, de biens et de services.
Nous leur fournirons des conseils et des lignes directrices pour les aider à relever les défis que présentent l'accès à des marchés étrangers par des Accords commerciaux de libre-échange dans le contexte de la mondialisation numérique des économies.
Nous, à TapionExIm, nous fournissons aux apprenantes et aux apprenants les ateliers de l'encadrement (coaching) nécessaires pour comprendre la terminologie de base et d'acquérir les compétences de travail recherchées par les employeurs canadiens et du monde entier pour pourvoir trouver un poste de niveau débutant dans l'industrie du commerce international.
Notre objectif est de vous préparer au succès. Préparez-vous pour votre formation FITThabiletés! Inscrivez-vous dès maintenant à votre formation FITThabiletés en ligne ou à votre formation en Commerce international à distance sur format papier!
Envoyez-nous un message pour obtenir de plus amples informations sur l'atelier de l'encadrement!
Animation des ateliers et cours avancés de formation portant sur les aspects pratiques du commerce international (APCI)
Une telle formation en Commerce International offre aux apprenantes et aux apprenants des habiletés de peloton de tête, de toute évidence elle contribue ainsi à préparer une relève capable de se démarquer et de faire rayonner les très petites entreprises et les PME ainsi  que des institutions et organismes de toutes tailles et formes au Canada pour confronter les défis de la mise sur pied de zones ou communautés économiques dans le contexte de la mondialisation numérique des économies fortement concurrentielle.